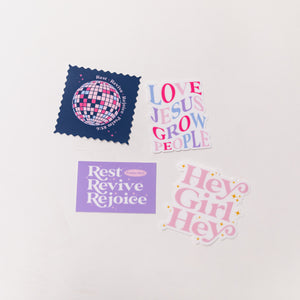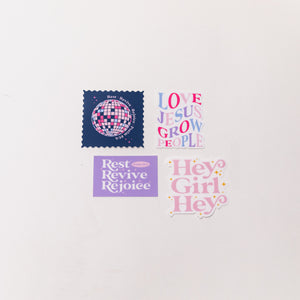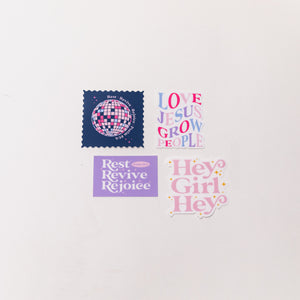 WoCo Sticker Pack
Who doesn't love some cute stickers? We have 4 fun stickers for you to use to customize your cups, phone case, computer case and anything else that you want!
Purple Rest, Revive, Rejoice - 

Size: 3" x 2"

Clear Hey Girl Hey - 

Size: 2.99" x 3"

Navy Disco Ball - 

Size: 3" x 3"

White Love Jesus Grow People - 

Size: 2.36" x 3"